Russia
Poland fined Gazprom a maximum of $ 57 million over the construction of Nord Stream 2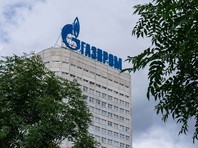 The Polish Office for the Protection of Competition and Consumers (UOKiK) has fined Gazprom $ 57 million (PLN 213 million) for refusing to cooperate on the Nord Stream 2 gas pipeline case. This is reported on the official website regulator.
"This is the maximum sanction stipulated by law for failure to provide information at the request of the UOKiK chairman, which is equivalent to 50 million euros," said UOKiK head Tomasz Khrustny. The regulator said that the fine was in response to the refusal to cooperate in the proceedings being held in connection with the construction of the Nord Stream 2 gas pipeline. It is emphasized that this obligation follows from the European norms, on which the Polish law on consumer protection and competition is based.
The imposition of the fine on Gazprom is related to the ongoing proceedings over the consortium set up to finance the construction of the Nord Stream 2 gas pipeline. In this regard, the head of UOKiK has brought charges against six companies: Gazprom from Russia, Engie Energy from Switzerland and four from the Netherlands: Uniper, OMV, Shell and Wintershall. During the proceedings, the president of UOKiK also asked Gazprom to provide contracts concluded by his subsidiary with other companies financing the construction of Nord Stream 2. However, this was not done.
Previously, UOKiK initiated investigation against Gazprom and five of its Nord Stream 2 partners – OMV, Wintershall, Shell, Uniper and Engie, following which he charged them with violating Polish antimonopoly laws. According to the regulator, Gazprom without prior consent UOKiK has entered into a financial deal with these companies, which could result in limited competition.
The Polish antitrust regulator also prevented Gazprom and its European partners from creating a single company – operator for the construction of "Nord Stream – 2". Then the project partners started financing not through joint ventures, but through loans. The project is operated by Gazprom's subsidiary Nord Stream 2 AG, and European companies are financing the construction of the gas pipeline as creditors. At the beginning of the year, Russian President Vladimir Putin announced that Nord Stream-2 will work at the end of this or early next year.