Russia
Sweden's refusal of quarantine turns into a record low for the EU drop in economic indicators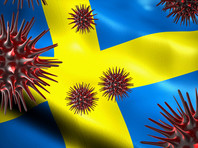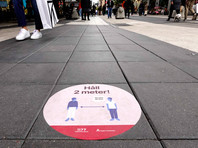 Interviewed by the agency Bloomberg Analysts believe the Swedish economy as a whole has benefited from the country's government's decision to abandon strict quarantines during the coronavirus pandemic. This is stated in the forecast published on the eve of the release of official data on macroeconomic indicators.
Thus, experts believe that by the end of the second quarter, the decline in Sweden's GDP will be about 7%, which will be an unprecedentedly low figure for the country. However, this decline will be significantly less than in the United States and the rest of the European Union, where this figure reached 30%. That being said, it is unclear how Sweden's quarantine move will affect its economy in the long term. "Our neighbors (Denmark and Norway) went into quarantine, but it is possible that they will recover faster," said Nordea economist Torbjorn Isaksson.
Bloomberg recalled that Sweden's refusal of strict quarantine led to the fact that the death rate in this country was one of the tallest in the world (56.4 per 100 thousand). In Denmark, this figure was five times lower, in Finland and Norway – ten times lower.
Sweden was the only EU country to refuse hard restrictions… Mass events were banned there and social distancing was recommended, but restaurants, cafes and fitness clubs were not closed. Schools and kindergartens continued to work.
In June, Sweden's chief epidemiologist Anders Tegnell admitted that his proposed strategy to fight the coronavirus was imperfect… "If we were to face this disease, knowing everything we know now, then I think we would have taken an intermediate position between Sweden's current strategy and what the rest of the world has done," Tegnell said. A large number of deaths from COVID-19 could have been prevented by tighter measures against the spread of the coronavirus, he said.