Russia
Canon falls victim to ransomware following Garmin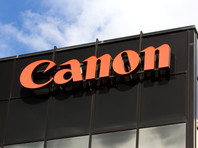 The Japanese company Canon became the victim of a ransomware virus, the attack of which led to data theft and paralyzed the work of various internal systems of the company.
According to the publication BleepingComputerThe attack began last weekend and affected more than 20 domains owned by the company, including Canon's US site. At the same time, the company's global, Japanese and Russian sites are operating normally.
An internal letter from the company's IT department leaked to reporters states that Canon is experiencing problems affecting many of its internal systems. Also, the publication received a partial screenshot, which indicates that the company has become a victim of the Maze ransomware virus, which not only encrypts files and demands a ransom to restore access to them, but also downloads data to hackers' servers. Those contacted by BleepingComputer claim the virus downloaded 10 TB of Canon data. If the company does not pay the ransom, these files will appear in the public domain.
Canon declined to comment in detail, limiting itself to a statement that experts are studying the situation, writes The Verge.
As a reminder, recently the WastedLocker ransomware virus attacked Garmin. Rumored to restore operation of their Garmin systems paid multimillion dollar ransom.
At the end of June at Symantec told about the features of the WastedLocker virus. He locks the servers and demands a ransom for unlocking them in the amount of $ 0.5 to 10 million. Attempts to attack 31 companies have been confirmed, 8 of which are on the list of the 500 largest US commercial companies. Among those attacked are 5 production, 4 IT companies and several media outlets. Experts believe that the Russian hacker group Evil Corp is behind the WastedLocker virus.