Russia
Sberbank plans to issue its cryptocurrency pegged to the ruble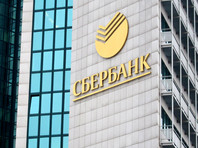 Sberbank plans to start issuing its own cryptocurrency. We are talking about the so-called stablecoins – digital coins with a fixed ruble value – for settlements for digital financial assets (DFA). This was reported by "Vedomosti" Director of the Transaction Business Division of Sberbank Sergey Popov.
The bank's representative later clarified that the recently passed law on digital financial assets (DFA) allows organizations to issue such assets and exchange them for other DFAs.
"Sber's specialists have been working on the technical and legal possibility of issuing Sbercoin as a settlement tool for a long time, therefore, undoubtedly, the adoption of the law on CFA will become a trigger that will significantly increase the intensity of work in this area," said Igor Kuzmichev, commercial director of blockchain developer Waves Enterprise.
The timing of the launch of Sberbank's cryptocurrency is not named, but the sbercoin domain in the .ru domain zone was registered back in January 2016, albeit for an individual. The end date of its registration is January 20, 2021, notes CNews.
Recall that on July 31, Russian President Vladimir Putin signed the law defining the concepts of "digital financial assets" and "digital currency". The law, which will enter into force on January 1, 2021, recognizes a digital currency as a set of electronic data that can be accepted as a means of payment that is not a currency of the Russian Federation or a foreign state, as well as as an investment. At the same time, the law prohibits the use of digital currency to pay for goods and services and advertise the methods of such payments. Digital financial assets in the document are digital rights, including monetary claims, the ability to exercise rights to equity securities, the right to participate in the capital of a non-public JSC, the right to demand the transfer of equity securities, which are enshrined in the decision on the issue of CFA.
According to the law, citizens will be able to purchase digital financial assets (so-called tokens) from credit institutions, but only if they were issued under Russian law. Russians will also be able to purchase digital assets issued outside Russian law, but only on foreign platforms. It will be possible to organize the release, purchase and sale, as well as accounting of digital assets using special information systems.
During the discussion of the project, initiatives were voiced to prohibit mining and, in general, the possession of cryptocurrencies, however, the approved version of the law does not provide for either administrative or criminal liability for operations with cryptocurrencies. In the autumn session, the State Duma will have to consider a separate bill on digital currencies, in which the rules for the circulation of cryptocurrencies for citizens and companies will be described in more detail.