Russia
CIAN, Avito and other services complained to the FAS about Yandex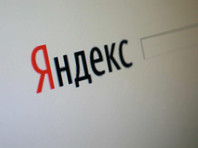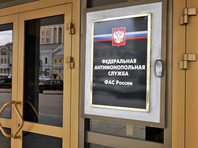 Online services ivi, Avito, CIAN, Profi.ru, Tutu.ru, Drom.ru, 2GIS and Zoon filed a complaint with the Federal Antimonopoly Service (FAS) about Yandex's abuse of its dominant position in the Internet market. search. The FAS confirmed the receipt of the complaint, specifying that it would be considered in due course.
As writes "Kommersant", the main claim of services to "Yandex" is related to the so-called "sorcerers" (the so-called responses to user queries that allow users to search for tickets, apartments, ads, etc. without going to a separate page). They display only Yandex services, but not the company's competitors from different industries. The companies that filed the complaint believe that "wizards" bypass the general ranking rules in search, do not show the most relevant answers and grab the attention of users.
As a result, Yandex's competitors are losing traffic and are forced to spend more money on promotion. The companies explained the filing of a complaint with the FAS by the fact that Yandex's position ruled out "a negotiated way of resolving the conflict."
This is not the first such complaint against Yandex. Last year, the "Kassir.ru" service complained about the "sorcerers", and a number of companies, including Avito, CIAN and ivi publicly expressed their claims to the search engine. Last fall, Yandex presented a new ad format that visually resembles "sorcerers", but not all companies wanted to work with it.
The Yandex press service called the new format a global industry standard, emphasizing that they have no advantages over organic search results and are not fixed at the top of search results by default. Yandex is ready to continue the discussion with companies and hopes that Yandex services will be able to advertise on Avito, 2GIS, ivi, etc. sites.
According to the chief analyst of the Russian Association for Electronic Communications (RAEC) Karen Kazaryan, Yandex is not obliged to promote third-party services for free in non-organic search results. But if only Yandex services are displayed in the "sorcerers", then the FAS may indeed have questions to the company. He added that Google had previously had to give up trying to promote its services through search.
"Claims against the" sorcerers "of Yandex have been heard for several years, the complaint to the FAS demonstrates not only the severity of the problem, but also the fact that peaceful arguments have been exhausted. I do not see any options how they could justify their actions in the face of FAS" Alexey Byrdin, General Director of the Internet Video Association.