Russia
Ramzan Kadyrov's income grew by 140 million rubles compared to last year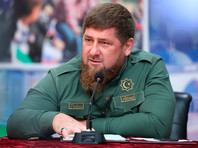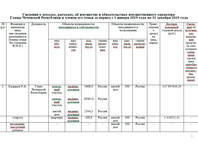 The head of the Chechen Republic, Ramzan Kadyrov, earned 147.99 million rubles in 2019, reported in a fresh declarations on income, which is posted on the official website of the head and government of the region, reports "Interfax" … This is almost 140 million rubles more than in 2018, when his income was 7.58 million rubles.
According to the declaration, Kadyrov owns a residential building with an area of ​​2,344.3 square meters. m and a land plot of 3 668 sq. m. This property was also present in the declaration for the last year. In addition, the head of Chechnya owns a new land plot with an area of ​​2 8361 sq. m.
The declaration of the head of Chechnya still does not record any transport.
The wife of the head of Chechnya in 2019 earned 2.45 million rubles, while last year her income was only 60 thousand rubles. She also owns a 209.8 sq. m.
In addition, Kadyrov, his wife and 12 minor children use a house with an area of ​​300 square meters. m.
This year, as before, officials had to report on income, expenses, property and property liabilities for 2019 by April 1, 2020. However, due to the coronavirus pandemic, the filing deadline was postponed to August 1.