Russia
Russian artists refuse "pre-election" performances announced by the Belarusian authorities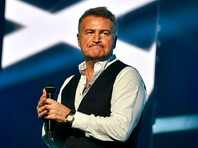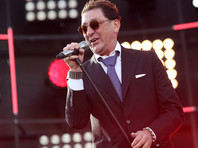 Many Russian artists have refused to perform at free concerts, which are scheduled in Belarus on the "day of silence" before the presidential elections. It is reported by Tut.by… As a result, the concerts were disrupted.
The performances were canceled by Leonid Agutin, Grigory Leps, Kar-Men, Stas Piekha, Yulianna Karaulova, Rasa and Dzharo & Hanza. In addition, Belarusian singer Mavl and American rappers Tyga and Saint Jhn refused to perform.
Due to the reluctance of the artists to go to Belarus in the current situation, the pro-government concerts had to be canceled. "The stage in the center of Minsk, on which the pro-government concert was supposed to take place on the evening of August 8, is being dismantled. Absolutely all the performers refused to participate in the political show," writes the Telegram channel Nexta Live.
This week the Ministry of Culture of Belarus announced that free concerts "For Belarus" will be held on August 8 in 13 large cities of the country. In social networks, the artists whose performance was announced were massively written messages in which they were urged not to support the "dictatorial regime" of Alexander Lukashenko.
Leonid Agutin first announced that he would come to Minsk anyway and asked his fans to "forget about politics." "I have the opportunity to perform in front of the Belarusian audience and I intend to take advantage of this opportunity. We have not seen each other for a long time, and indeed there have been no real concerts for a long time in front of living people. in front of the citizens of Belarus, because I love and miss them. And in general, dear friends! For one reason or another, we have the opportunity to see each other! Let's do it. To hell with politics, "the singer wrote on Facebook. He assured that he would not "prompt" the listeners whom to vote for, especially since he himself did not know.
Then Agutin, under pressure from the public, nevertheless abandoned his touring plans: "People, that's it, we exhale. We are not going. There will be no concerts."
"Our dear residents of Belarus (Belarus)! Due to your numerous and urgent requests, we will not come. Thank you for your courtesy, sincerity, respect and love! Our feelings are undoubtedly mutual! We wish you good luck and prosperity from the bottom of our hearts! I hope our meeting under other circumstances is not far off! ", – added popular artist.
Singer Yulianna Karaulova too reported on Instagram that does not fly to Belarus. She named the coronavirus as the reason, which has not gone anywhere. "To be honest, I'm a little shocked: people around have stopped thinking about their safety and the safety of others. It is still very important not to lose vigilance and continue to wear a mask in crowded places. I don't want to get sick and endanger loved ones, do you? " – wrote the girl.
And the duet of Jaro and Hanza admired the Belarusian solidarity. Jaro also assured that by his speech he wanted to help not Lukashenka stay in power, but a little sick girl. Apparently, we are talking about transferring the fee or part of it to charity.
Free concerts on August 8 were planned to be organized in Minsk and all regional centers. The Minsk concert was organized by Atom Entertainment Group. The head of the agency explained to Afisha.TUT.by that this is not a political action and the concert does not support any of the candidates.
"I can tell you with clear confidence that we are not talking about government funding, that is, the event is not done at the expense of money paid by taxpayers. I cannot disclose the customer, this is a private initiative," he explained.
It was not possible to find out who organized the concerts in the regions. Atom Entertainment Group says they only deal with the Minsk concert. The local authorities, in turn, stated that they also had nothing to do with the concerts and mentioned the mysterious "Minsk organizers".
The presidential elections in Belarus are scheduled for August 9. The election campaign is taking place against the backdrop of massive protests against the incumbent President Alexander Lukashenko, who is being elected for a sixth consecutive term and has been in power for 26 years. The siloviki arrested two opponents of Lukashenka, who were going to participate in the elections – banker Viktor Babariko and blogger Sergei Tikhanovsky, popular in Belarus. Another opposition candidate, businessman Valery Tsepkalo, was denied registration by the CEC. Despite this, Tsepkalo left the country together with children for fear of arrest and other forms of persecution.
On August 4, early voting in the elections began in Belarus. For the first three days, according to official data, 22.47 percent of voters took part in it. This is significantly more than in previous elections. In the last elections, the turnout was 18.67 percent, in 2010 11.7 percent voted three days ahead of schedule, in 2006 – 9.1 percent. The Belarusian initiative "Honest People" stated that the turnout during early voting is overstated by the authorities, which may indicate large-scale falsifications.