Russia
Famous Russian swimming coach Gennady Turetsky dies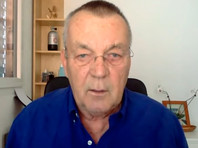 Russian swimming coach Gennady Turetsky died at the age of 72. The mentor died after a massive stroke in one of the clinics in Switzerland, where he lived and worked in recent years.
"This is sad news for all of us, swimming enthusiasts, a lot of outstanding victories are associated with his name, including Russian swimmers, first of all Alexander Popov," said TASS President of the All-Russian Swimming Federation Vladimir Salnikov. – Of course, this is a big loss for Russian and international navigation. I think that the entire sports community is grieving, we condole with his family and loved ones. "
Under the leadership of Turetsky, Russian Alexander Popov became a four-time Olympic champion and six-time world champion. Turetsky also brought up Gennady Prigoda, a four-time Olympic medalist in the USSR and CIS national teams.
In 1996, Turkish received Australian citizenship. He also coached two-time Olympic champion Michael Klim and five-time Games champion Ian Thorpe.