Russia
Interpol joins investigation of explosion in Beirut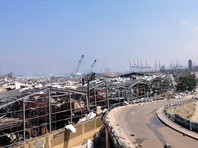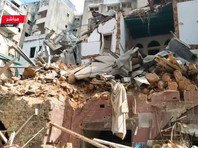 A group of Interpol specialists was sent to Beirut to investigate the causes of the explosion in the port, which killed more than 150 people, reports RBK citing a report from the International Criminal Police Organization.
The Lebanese capital will be staffed by IRT (Incident Response Teams) specialists, which, in particular, include specialists in the identification of victims of natural disasters.
"The experience of Interpol in providing this kind of assistance can be useful to the national authorities, and we will continue to provide any assistance that Lebanon asks for," said the head of Interpol, Jurgen Stock.
An incident response team is usually deployed at the request of a member country. For example, in 2019, Interpol's IRT was deployed to the Kenyan capital Nairobi after the bombing of the Riverside Hotel, and it also worked in Ethiopia after the Boeing 737MAX crash.
Let us remind you that a devastating explosion occurred on Tuesday near the seaport of Beirut. The blast wave destroyed and damaged dozens of houses, cars, windows were broken in many quarters of the capital. According to local authorities, the explosion was caused by the detonation of 2,750 tons of ammonium nitrate confiscated by customs in 2014, stored in a warehouse. 154 people died, about five thousand were injured.