Russia
Malkin and Bobrovsky clubs end dispute over Stanley Cup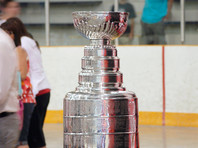 In Toronto, hockey players "Montreal" beat "Pittsburgh" 2-0 in the fourth match of the NHL preliminary round of playoffs and reached the 1/8 finals of the Stanley Cup. The Canadian club won the streak – 3: 1.
The goals for the winners were scored by forward Artturi Lehkonen (56 ') and defender Shi Weber (60'). Russian forward of "Pittsburgh" Yevgeny Malkin spent 17 minutes 38 seconds on the ice, made four shots and made two power moves.
"This is further proof of how difficult it is to win in our league," said Pittsburgh head coach Mike Sullivan after the defeat. "These are three seasons that are very different from each other. I'm talking about three different teams. Not sure that everything can be reduced to one denominator. My hockey players remain elite players. I believe in the backbone of the team. They are still stars and can play at the highest level. "
Crosby: "It's a three out of five. Anything can happen. We did some good things. Did we do enough? No. Give them credit. They played really well."

Adversity strikes, Penguins can't overcome: https://t.co/To89PZKB57 pic.twitter.com/gdYYVJSjN2— Pittsburgh Penguins (@penguins) August 8, 2020
The New York Islanders beat Florida 5-1 in Game 4 of the NHL Preliminary Playoff Series. The Islanders won the series (3: 1) and made it to the 1/8 finals of the Stanley Cup.
Russian striker "Florida" Evgeny Dadonov failed to score points, and 33 saves of the team goalkeeper Sergei Bobrovsky did not help the club.
"Losing and ending the season like that sucks, but we have a great group of guys who work hard. My game? Could be worse, could be better. That's what it is. We just have to learn from this and get better next season. ", – said Bobrovsky after the match.
Final from Toronto. pic.twitter.com/CYb9ufHbpj— Florida Panthers (@FlaPanthers) August 7, 2020