Russia
US intelligence believes Russia is spreading misinformation about Biden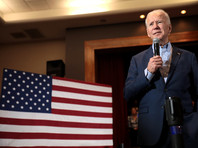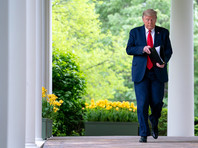 US intelligence believes that Russia is allegedly spreading misinformation about former US Vice President Joseph Biden, who has already secured his Democratic nomination for the United States presidential election. This statement was made on Friday by CNN, referring to sources, TASS reports.
Over the past few days, representatives of the US intelligence community have briefed US lawmakers on their speculation about some kind of "disinformation campaign" being waged by Russia. They believe that the efforts to spread false information are aimed at supporting the candidacy of the incumbent head of the White House, Donald Trump, and weakening the position of his likely electoral rival, the broadcaster said.
Similar data was sent to the campaign headquarters of Biden and Trump. The TV company emphasizes that representatives of politicians do not comment on the assumptions voiced by its sources.
Biden, according to the latest estimates by The New York Times, has secured the support of 2,627 delegates to the Democratic National Convention who will support one or another contender for the presidential nomination. To become a candidate in the first round of voting at the Democratic convention, the applicant must receive the votes of the 1991 delegate. Biden crossed this mark on June 5.
The Democratic National Convention, at which Biden is to be named a candidate for the highest government post, has been postponed due to the coronavirus pandemic to August 17-20, it will be held in Milwaukee (Wisconsin). The incumbent American leader has also already received enough convention votes to be nominated as a Republican candidate. The next US presidential election is scheduled for November 3.