Russia
In the Russian Federation, tax returns with arithmetic errors are proposed to be equated to invalid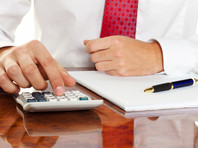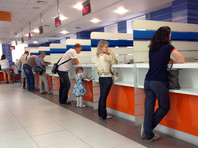 The government has developed a bill to toughen tax legislation in terms of filing declarations: documents with arithmetic errors are proposed to be invalidated, and the period for correcting errors will be reduced to five days.
As they write "Vedomosti", such innovations are contained in the draft law "On Amendments to Parts One and Two of the Tax Code of the Russian Federation (regarding the implementation of certain provisions of the main directions of the budget, tax and customs tariff policy of the Russian Federation)".
Now the tax office must send a request to the submitter to make corrections within five days and does not consider arithmetic errors as a basis for considering the declaration not submitted. If the declaration is not submitted, the taxpayer may receive a fine of 5% of the amount unpaid on time.
Tax lawyers are shocked by the government's proposal. Arithmetic errors are mostly made through carelessness or incompetence, and not intentionally. According to experts, the bill puts taxpayers in a knowingly vulnerable position. And the essence of checking the implementation of tax legislation is precisely in checking the correctness of the declaration of the tax base and the tax paid in order to establish the correctness of the application of the legislation on taxes and fees. Moreover, it is not clear from the draft law what the tightening of the legislation is connected with.
Meanwhile, the Prosecutor General's Office, the Federal Tax Service, the Ministry of Internal Affairs and the Investigative Committee of the Russian Federation are working together to develop a new article of the RF Criminal Code "Tax Fraud". As told "Kommersant" in the Investigative Committee, such crimes can be classified under different articles with different responsibilities.
Article 199 of the Criminal Code (Tax Evasion) provides for a maximum sentence of up to six years in prison. However, often the same acts are qualified under Article 159 ("Fraud"), which provides for up to 10 years in a colony. "An entrepreneur could fill out the declaration incorrectly, deciding that he had overpaid taxes, and demand a refund. As soon as he gets at least one budget ruble, he is involved in a more serious article," explained lawyer Dmitry Kletochkin.
Potential persons involved in such cases may include entrepreneurs who have received aid from the state as part of the fight against the consequences of the coronavirus pandemic. According to other lawyers, investigators are having difficulties in proving tax evasion, and the new article is intended to detail the composition of such crimes, taking into account the existing practice.