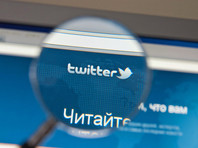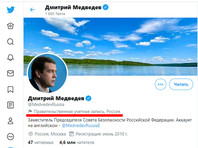 The microblogging service Twitter began to tag accounts associated with the state and introduced certain restrictions for them. This is reported in blog companies.
Now tags are displayed in accounts from five UN Security Council member countries: China, France, Russia, Great Britain and the United States, if these accounts belong to the government or high-ranking officials and are used to actively participate in geopolitics and diplomacy, state media, as well as persons associated with state media, including editors-in-chief or prominent journalists, writes TJ.
The restrictions stipulate that the service will no longer include tagged accounts or their tweets in the featured list. Also, administrators of such accounts will not be able to post advertisements on Twitter.
Ahahahahhahaahah

Twitter has equated Simonyan and Rashutudey's tweets with state-owned media and can now safely cut their coverage and remove them from recommendations pic.twitter.com/XFXO8Lp95W– Anatoly Nogotochki ???? (@A_Kapustin) August 6, 2020
Oh, and Medvedev was hanged pic.twitter.com/IhelczNY42– Anatoly Nogotochki ???? (@A_Kapustin) August 6, 2020
Recall last fall, the microblogging service introduced a complete ban on the publication of political advertisements. It applies worldwide to advertisements placed directly by electoral candidates and political announcements. An exception was made for announcements calling for voter registration. The decision to ban political advertising in the company was explained by the fact that such advertising carries risks, since it can attract votes and influence the lives of millions of people.
In August 2019 on Twitter announced on the introduction of a ban on the publication of advertisements for state media. The Twitter administration explained this step with a desire to protect open dialogue and healthy discussion.