Russia
Associate professor Sokolov's lawyer took on the defense of rapper Cartwright's widow, who is accused of dismembering her husband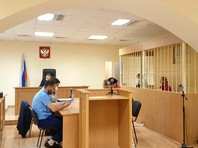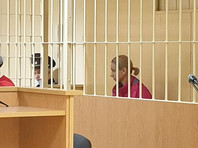 Lawyer Sergei Lukyanov, defending historian Oleg Sokolov, accused of murdering a young graduate student, will represent the widow of a rapper from Ukraine Andy Cartwright (Alexander Yushko), who is also charged with a brutal dismemberment, reports "Interfax"
On Monday, the Smolninsky district court of the city is deciding the issue of choosing a preventive measure against Marina Kohal. As the agency was told on Monday in the united press service of the city's courts, Lukyanov will defend the defendant together with lawyer Irina Skurtu.
We will remind, on July 30, after the discovery of the dismembered body of 30-year-old rapper Cartwright in an apartment in the center of St. Petersburg, a criminal case of murder was opened. His wife Marina Kohal said that the artist died allegedly on July 25 from a drug overdose; she considered such a death unworthy and dismembered the body in order to hide and declare the deceased missing.
The investigation, in turn, believes that there was a conflict between the spouses, and Kohal killed Yushko. The rapper's widow does not admit her guilt. An expert examination has been appointed in the case. The primary cause of death has not yet been established. On July 31, the wife of Alexander Yushko was charged with his murder.
Andy Cartwright (Alexander Yushko) is a rapper from Ukraine, known for his participation in the Russian internet show Versus Battle. Recently he lived in St. Petersburg. The first album was released in 2012. Yushko has a child left, he was handed over to the relatives of the deceased.