Russia
20 GB of confidential Intel data leaked online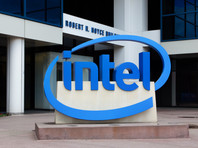 A Swedish IT consultant named Till Kottmann posted a 20GB archive of sensitive Intel data, including white papers, Intel processor information, and other information, on his Twitter microblog.
Kottman clarified that he received the archive with the files from an anonymous source and has so far published only a small part of it. The rest of the data Kottman promised to make public in the near future. According to the researcher, his source got hold of the Intel files this year.
An Intel spokesman said the company has launched an investigation. According to him, the data could have been obtained from the Resource and Design Center, a closed library that is intended for Intel-based computer manufacturers. TJ… At the same time, according to information from the source of the leak, the data was stored on an unprotected server – hackers did not have to hack anything to get it.
They were given to me by an Anonymous Source who breached them earlier this Year, more details about this will be published soon.

An overview of the contents: https://t.co/cYt8Y4j3CQ pic.twitter.com/bqruJF2kNn— Tillie 1312 Kottmann #BLM ???????????????? (@deletescape) August 6, 2020
Sources familiar with the details of Intel's internal investigation said The Registerthat leaked files may be out of date. The source added that the leak did not affect user and customer data and Intel does not believe that the files were stolen as a result of hacking.
In turn, Kotmann said that he is not afraid of a lawsuit from Intel. According to him, he often publishes leaks and does so in the name of free exchange of information.