Russia
Rogozin promised to create a reusable rocket that will surpass SpaceX's rockets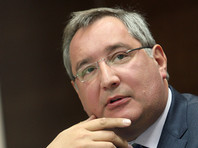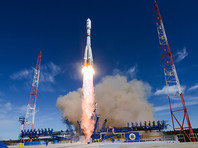 State Corporation Roscosmos plans to create a Soyuz-LNG launch vehicle with a reusable first stage, which will surpass the Falcon 9 rocket of the American company SpaceX in terms of the estimated number of launches. This was stated in an interview RIA Novosti Head of Roscosmos Dmitry Rogozin.
"To replace Soyuz-2, we are making a methane-fueled rocket. It will be initially created as a reusable rocket and space complex. Not a" semi-reusable ", like SpaceX, but reusable," Rogozin said.
According to him, a promising launch vehicle will be able to perform up to 100 flights, while the first stage of the Falcon 9 is designed for ten launches (so far, Elon Musk's company has two stages of the Falcon 9, which have made five takeoffs and landings).
Rogozin said that the designers of the new reusable rocket are following the developments of their American colleagues, but do not repeat them, but try to surpass them.
Let us remind you that in April Rogozin announced on plans of Roskosmos to reduce the prices for launch services by almost a third in order to increase its presence in international markets.
"To increase our presence in international markets, we are working to reduce the cost of launch services by more than 30%, reducing non-production costs and increasing the operational efficiency of the enterprise. Our proposed pricing procedure is, in fact, our response to dumping by American companies. , which are financed from the US budget, and if the market price of a launch, for example, for SpaceX is about $ 60 million, then NASA pays for the same service from one and a half to four times more, "Rogozin said then.
Note that SpaceX seeks to reduce the cost of launching its rockets through the reusable reusable first stages, as well as fairings. At the same time, the cost of SpaceX launches for NASA is significantly higher than the cost of conventional launches, since we are talking about the launches of the Dragon cargo ships created by SpaceX to the ISS. Thus, the costs of these launches include the costs of ships. In this regard, Rogozin's version about dumping SpaceX at the expense of the American authorities looks unconvincing. In addition, the activities of Roscosmos itself are partially funded by the Russian budget.