Russia
An unknown poem by Joseph Brodsky has been published, which has been in the book for about 30 years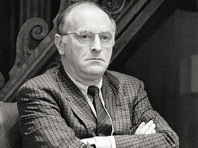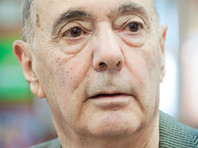 Poet and writer Anatoly Naiman discovered an unknown poem by Joseph Brodsky, written by him in 1991 for the 70th anniversary of the translator George Kline. Brodsky read these humorous poems at a gala evening in honor of Kline at the American College Bryn More on April 19, 1991, and at some point a leaflet with a poem ended up with Nyman.
"When Brodsky showed me a poem for Kline's 70th birthday, before his performance or after him – maybe he just put it in to see it, maybe he asked my opinion, – I don't remember," Nyman writes in his memoirs for the project Arzamas… "After en years," the leaf was found in a copy of Brodsky's collection "Stop in the Desert", signed by the poet.
The poem is constructed on rare rhymes and "full of puns, puns and starts," Nyman explains. It's called Fast-shrift for George L. Kline: Festschrift is literally German for "festive composition". Brodsky instead of fest ("holiday") put the English fast ("fast"), and instead of the German Schrift – English shrift, meaning "absolution".
Nyman made a Russian translation of the poem, admitting that he, "to be honest, is unnatural: to translate Brodsky's poems into Russian is about the same as to assemble a Zaporozhets from Rolls-Royce spare parts." "Medusa".
Fast-shrift for George L. Kline
Somewhere in the sky between Bradley Field and Philadelphia
He served in the U. S. Air Force,
studied and taught philosophies,
translated me, of course –
for fun, not, alas, for colossal fees.
Now he is turning seventy.
It's a moment of great solemnity!
At seventy, ah, at seventy
one switches from coffee to lemon tea,
thoughts acquire serenity
and the sharpness of peaks in Yosemity,
gravity yields to levity.
And it's an insane obscenity
to say that seventy's too late
for enterprise or passion:
just watch our George translate
from Russian.
As he is from Bryn Mawr
his motto, of course, is "Bring More!"
Translated by Anatoly Naiman:
Festschrift to George L. Kline
Somewhere in the sky between Bradley Field and Philadelphia
He served in the United States Air Force,
studied and taught philosophy,
translated me – as the soul ordered,
alas, not for an extra fee, but for pleasure.
Today he is seventy.
A minute of great solemnity!
At seventy, oh, at seventy
not for coffee, but for tea with lemon rush of sacrifice,
thoughts lead to serenity
and the sharpness of the peaks of Yosemite,
thoughtfulness is replaced by frivolity.
And reckless obscenity
to say that you are not good at seventy
on passions and loads:
look at how our George translates
spoken in Russian.
And since his estate is Bryn Mawr,
then the motto in the coat of arms, of course, "Bring More!"